Notice
: Undefined offset: 1 in
/srv/www/hubforkimbondo.it/templates/hubhome8english/library/Artx/Content/SingleArticle.php
on line
95
Notice
: Undefined offset: 1 in
/srv/www/hubforkimbondo.it/templates/hubhome8english/library/Artx/Content/Item.php
on line
68
Bewitched from kimbondo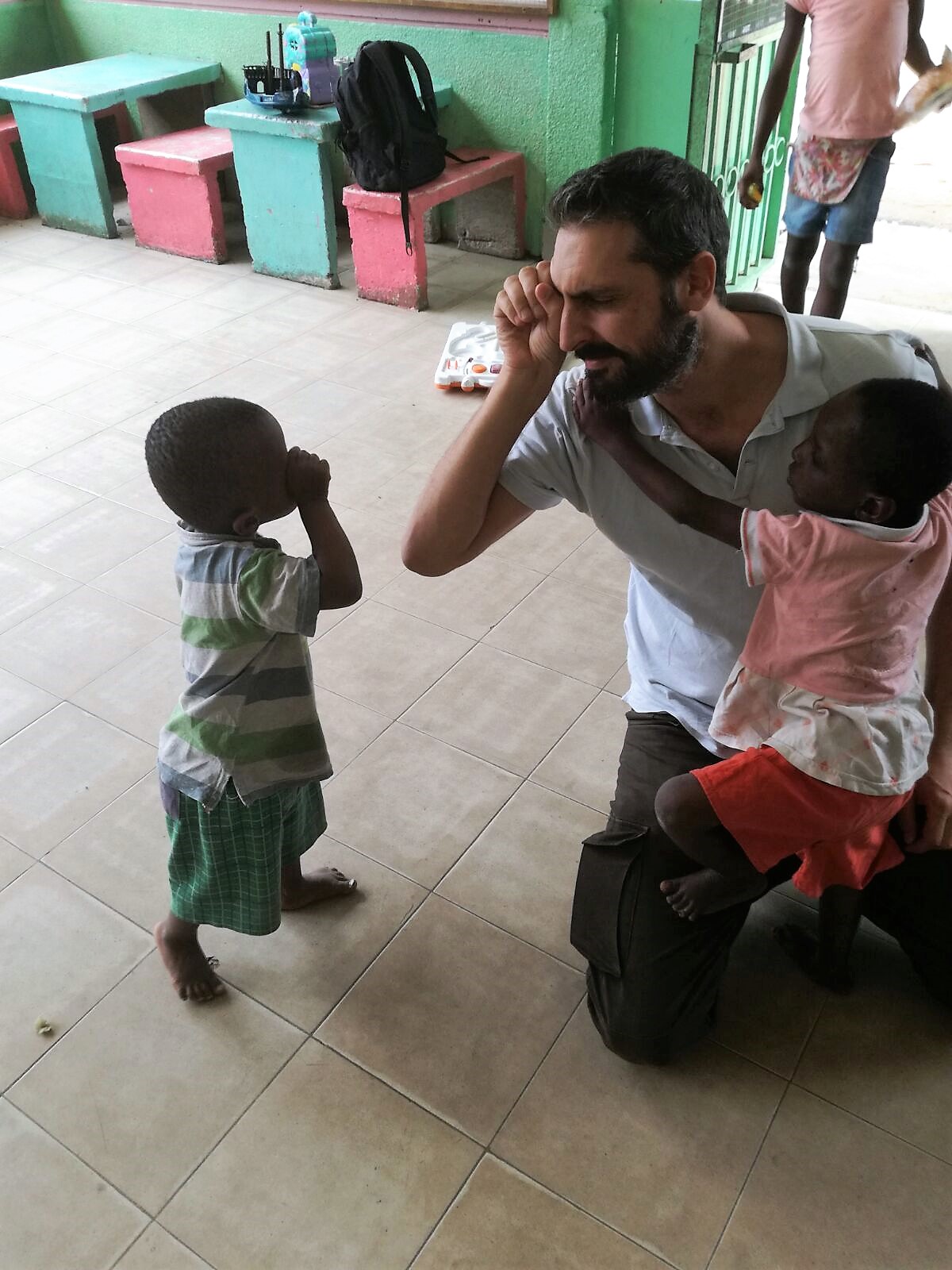 It's been more than four years since i first set foot in DRC
At that moment the airport gave the impression of a big bazar that could choke you,
in the crowds of people who stocked up on packages. It was seems like all people looks me from every where with prying e intrusively eyes.
The darkness of the evening veiled Kinshasa , in attempt to mask the paradoxes; so while  the april muggy air announced  the strong thunderstorms that characterise the end of the rainy season.
At that time, i still did not imagine that Kinshasa " La belle " could ever bewitch me for so long time.
The Pediatrics of Kimbondo is located approximately 30 km from the capital and his vastness sorrounds you by the valley braided between rivers and forests.
Pediatrics is locating on the top of the hill reaping the benefits of a clean and benevolent air , but it is forced to combat the rains that erode its sides.
All day start early, perhaps i should say, the days never end. It' possible to feel the frenzy that there reigns in its mixture of people that we crownd in every corner.
In the early hours of dawn , family members who withnessed their loved ones refresh themselfes in the fountains, you start to hear the children's voices that are getting ready for school; the staff alternates at the entrance for the change of the work shift; at the door of pediatrics workers looking for a daily job. The traders congregate in the space in front of entrance giving life to a little market where patients and staff  can find relief in the hot days. The medical stuff's and the orphanage living togheter inside of a estendend land. It has been exstimated that between staff employed, patients, doctors and childrens, approximately one thousand people rotating around pediatrics. Is still strong the emotion tried in the first steps in kimbondo just like the unease to feel that a profound experience opening in front of me.
In April 2013 I joined "Casa Patrick".  This home welcomes children with varying degrees of disability. It was a particularly impregnative beginning from an emotional point of view and that often made me feel helpless. All the people who work there are engaged in constant and laborious work, but it is the love with which every day they dedicate themselves to the children that gives value to every single help. The hosted children are still little less than a hundred. They taught me how to stay among them; they showed me their life, their joys and their fears. It is these children who patiently taught me a new language and necessarily new ways to communicate. They showed me their courage and their dreams of life.